HIGHLIGHTS
Gain experience in marine and environmental conservation
Snorkel in crystal waters to collect data on fish species
Help protect the ecosystems of one of Maldives' most beautiful islands
Discover stunning beaches in your free time
It involves assessing the health of these ecosystems, as well as the gardening and maintenance of them
The program is to protect, conserve, and restore the nation's coral reefs by maintaining healthy ecosystem function. This volunteer program is especially suitable for:
Marine and Coral reef Conservation volunteering is the perfect way for all ocean lovers to help and protect their surroundings. Coral reefs play a vital part in our marine ecosystems and suffer greatly from water pollution, unsustainable diving, and fishing.
Marine and Coral reef Conservation programme provides an excellent opportunity for you to learn and serve through their involvement in marine conservation projects in with us in Maldives. You will spend most of the work time both under water and in the local community, with minor task of reporting/computer work. You will be expected to work in restoration center in the morning and in the local community in the afternoon, or it could be reversed depends on the appointment and weather and sea condition.
You will be given the chance to immerse yourself in a different culture and experience the 'real' Maldives. The Maldives is far more than just luxury resorts (although you will get chance to experience the luxurious resorts too).
Daily tasks are varied and may include:
leaning the coral tree frames to remove the settlement of algae and encrusting organisms
Assisting with new installations and maintenance of coral nurseries
Propagating coral fragments and out planting corals back into the reef
Potentially functioning as a leader in the field
Conducting reef surveys and Species monitoring. Data collected from the survey dives will be entered into a database
Organizing coastal clean-ups and marine awareness sessions
TYPICAL DAY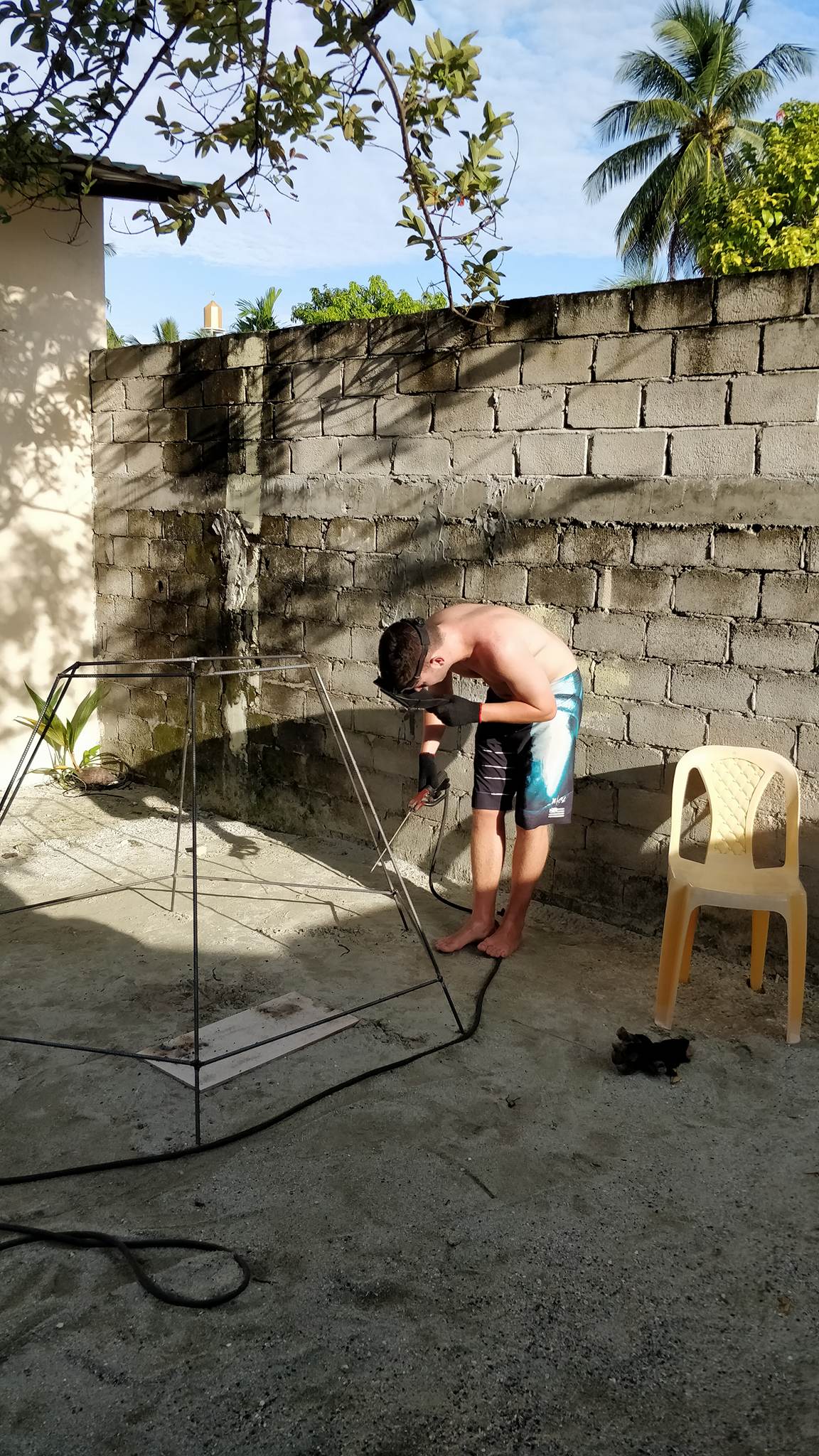 Our Volunteer Coordinator sets out a schedule in advance requesting availability on the days required. The days selected are chosen depending on the weather, number of volunteers and other events etc.
You will usually work 5 to 6 hours per day between Sunday to Thursday. You will be participating in a wide array of coastal and marine conservation activities, both on land and in the water. Activities are based on the community's current needs, and as such, are subject to change. Days begin bright and early at 9:00 AM, when you participate in your first task until noon. Lunch is served at 12:00 PM. The rest of the day is free time for volunteers to rest, go on excursions, etc. Dinner is served at around 7:00 PM. Weekends are free for volunteers to relax or explore.
Free Time Activities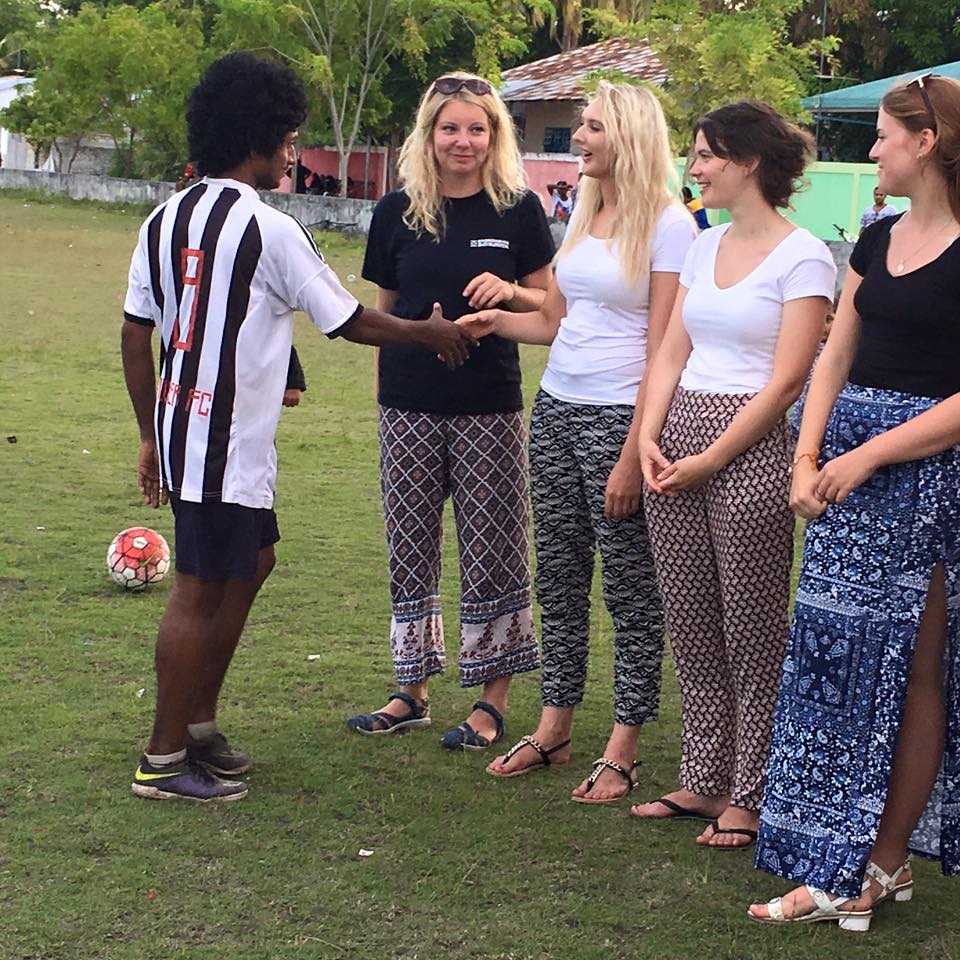 As it is a small island there are limited activities to do in your spare time, however, you can go to local café designated or take a walk to the beach and watch the breathtaking sunsets. You can also spend your spare time enjoying some of the many activities on the island.
Price Shedule
2 weeks = $ 2,100
3 Weeks = $ 2,900
4 Weeks = $ 3,700
5 weeks = $ 4,300
6 weeks = $ 4,800
7 weeks = $ 5,200
8 weeks = $ 5,700
9 weeks = $ 6,200
10 weeks = $ 6,700
11 weeks = $ 7,200
12 weeks = $ 7,700
More than 12 weeks = ASK